Ripple and its native token (XRP) are reaching mainstream attention with new bulletins every day – over the past few days and months, it is evident that many crypto trading companies are set forth to support XRP. Additionally, many fintech firms are obliged to utilize its underlying technology such as xRapid, xCurrent, RippleNet etc.
However, the latest in the list is 'Singapore based Coinhako' – the crypto exchange backed by well-known angel investor, Tim Draper. Announced recently, a Singaporean based crypto exchange, Coinhako, has announced to list XRP, the third largest cryptocurrency on its platform.
To add, Coinhako is a Tim Draper-backed crypto trading firm, which was established in the year 2013 by Yusho Liu and Gerry Eng (CEO and CTO respectively). Coinhako is supported by famous crypto figure and venture capital firm including Tim Draper's Draper Associates and DFJ, Terrace Yang's Yang Ventures and Boost VC .
With the support announcement, Coinhako had also mentioned the XRP pairings which will be SGD, IDR, and VND to the market. However, this would perform as a new gateway for the crypto peers in South Asia.
At present time, the third largest cryptocurrency, XRP stands with 0.311971, having a brief decline of 0.67 percent over the past 24hours. Moreover, the average trading volume of XRP counts $12,925,620,263 as on today, per the coinmarketcap's data.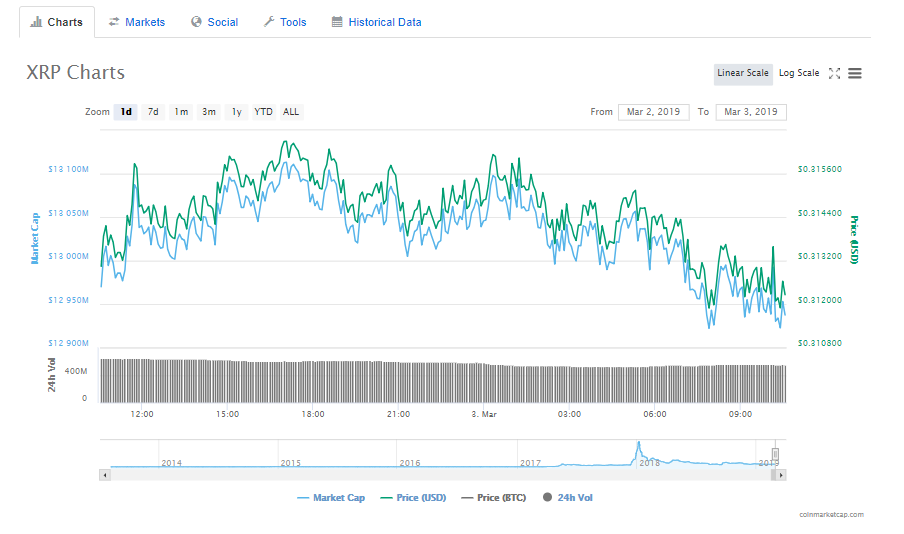 Nevertheless to note that the exchange on Jan 08, 2019 had released a bold statement on social media, stating that it had become the first platform with 100 fiat-crypto pairing. In addition, it had also revealed that the exchange supports a total of 25 cryptocurrencies for Singapore, Malaysia, Indonesia, and Vietnam. Below goes the official announcement;
Coinhako is the world's first platform to offer 100 fiat-crypto pairings!
Thank you
@businessinsider
for featuring us!
Full article here:
https://t.co/QqJ0snptjn
#cryptocurrency
#bitcoin
#btc
#blockchain
#crypto
#fintech
#singapore
#coinhako
#indonesia
#malaysia
#vietnam
pic.twitter.com/JYaQVWOK90
— Coinhako (@coinhako)
January 9, 2019
​
So readers, what's your stake on Coinhako exchange supporting XRP? Let us know your opinion
The post
Breaking – Tim Draper Backed Coinhako Exchange Supports XRP on its Trading Platform
appeared first on
Latest Ripple (XRP) News & Price Analysis
.
Continue reading...