Leading market players are in favor of the third largest cryptocurrency, XRP – its quite great news for XRP community members that XRP is now available on two more cryptocurrency exchanges, Trade Satoshi and Stronghold.
TradeSatoshi Supports XRP
Following
Coinbase's XRP support rally
, yet another exchange based out in London announced to support XRP. Accordingly, TradeSatoshi on Twitter announced that XRP trading with Bitcoin (BTC), Dogecoin (DOGE), Litecoin (LTC), Tether (USDT), and Ethereum (ETH) base market is available.
Founded in 2015, TradeSatoshi exchange is a crypto-crypto exchange thus XRP is made available in pairs of cryptocurrencies. Accordingly, the press time records 1 XRP in against BTC, counts 0.00008221 on Tradesatoshi market.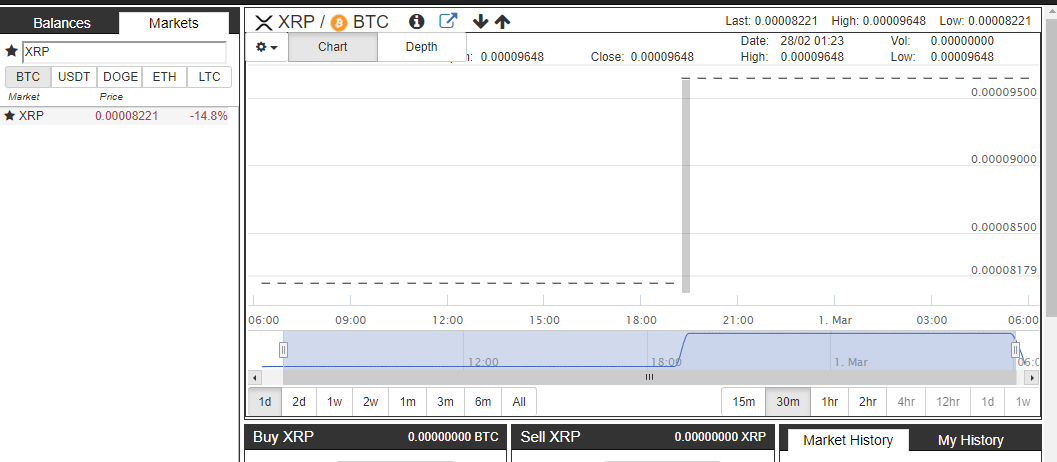 However, 1 XRP in against USD counts the value of $0.3175, surging with 1.13 percent over the past 24 hours – as per the data provided by Coinmarketcap.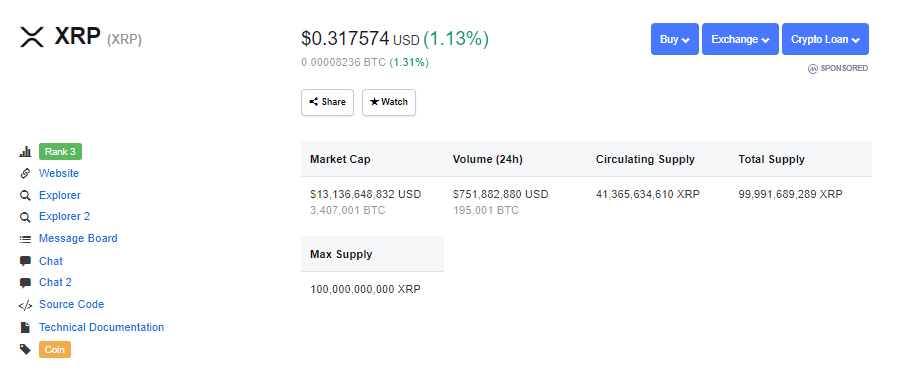 XRP on Stronghold Platform
Nevertheless, beyond TradeSatoshi, Stronghold supports XRP/USD and XRP/BTC markets to its trading platform. The announcement goes as follows
Because we're committed to offering customers competitive pricing and efficient trading, we recently added XRP/USD and XRP/BTC markets to our exchange, but we no longer support the following trading pairs:
– XLM/BTC
– XLM/ETH
– LTC/ETH
– SHX/XLM
https://t.co/gVQ2nUFLpr
— Stronghold (@strongholdxchg)
February 28, 2019
​
Conclusively, the favors on XRP is heating up with above new announcements within 24 hours alone. To note, XRP got fully listed on Coinbase.com, on Stronghold platform, and on TradeSatoshi Exchange as well.
So readers, what's your stake on exchange's listing XRP? Do you think it encourages the trading volume of the third largest cryptocurrency? Share your opinion with us
The post
XRP on Two More Exchanges – TradeSatoshi and Stronghold Platform Supports XRP
appeared first on
Latest Ripple (XRP) News & Price Analysis
.
Continue reading...